This is the first Emmie Reese Mystery short story, and the first piece written in her voice. I spent some time imagining just what that voice would be like. First off, she doesn't start at the beginning, but at the end. And the whole thing comes on in a bit of a rush.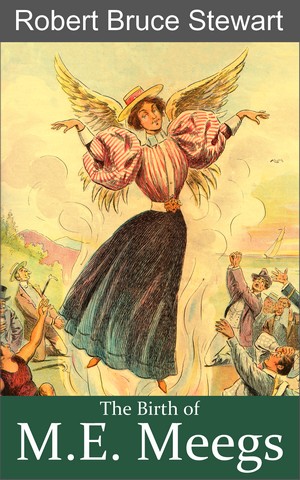 The mystery which Emmie solves has little to do with the bulk of the story—it just sort of asserts itself every now and then. It centers on a tontine, something used in many mysteries because the death of one member benefits each of the survivors, providing an author with an automatic motive. One line I was particularly pleased with was Harry's response when Emmie asks what a tontine is:
"A tontine is a kind of primitive insurance fund, combined with a sort of lottery. And while it has many flaws as a financial scheme, as a literary device…"
My favorite parts of the story involve Mr. Larabee's complicated scheme to take advantage of inefficiencies with the odds offered by bookies at the horse races and the "literary sweatshop" Emmie visits out on Long Island:
I was greeted by the Ulmers' eleven-year-old daughter, a girl of remarkable poise. Mrs. Ulmer was busily typing a manuscript that needed to make the evening mail and after welcoming me, in a very friendly manner, she returned to work. There were two other children and Mr. Ulmer, who was writing the manuscript just as his wife was typing it. The youngest child, who could have been no more than five or six, had the task of relaying the handwritten pages from his father to his eldest sister, who would quickly scan them for errors, and from her to his mother. The middle child, a little girl of seven or eight, lay on the floor with a large dictionary and would look up words when called upon by her parents or sister.
I had encountered the term "literary sweatshop" in an article in The Independent (a tongue-in-cheek piece about low wages paid to authors) and it struck me as something with possibilities. This story is a quick, fun read and I'm very pleased with how it came out.